ORGANIC SUGAR SOAP LEMONGRASS LIME- made in USA
ORGANIC SUGAR SOAP lemongrass lime. Developed for sensitive baby skin, this soap is a faithful companion for anybody whose skin needs extra care, so it's ideal for allergy-sufferers or those with ultra-sensitive skin. Made in USA
Description
ORGANIC SUGAR SOAP LEMONGRASS LIME- made in USA
The base recipe for our organic Sugar Soap consists of entirely organic coconut, olive, palm kernel, hemp and jojoba oils. Our Sugar Soap is without synthetic preservatives, petrochemicals, synthetic foaming agents or thickeners packaged in a 100% post-consumer recycled bottle. The velvety foam is produced through a special mix of natural ingredients that has evolved out of Dr. Bronner's 150 years of experience. We use only the finest organic oils for our soaps and their Fair Trade standards are regularly reviewed by the respected Swiss certification company, IMO. With Dr. Bronner's you can help every day to make the world a little better. "We are All-One or None".
Application
Squirt one pump into your hand or, for a fantastic shower experience, apply it all over your body, lather up gently, enjoy the velvety foam, and then rinse off thoroughly. Because we only use the purest, most natural ingredients in our soap, your skin will be squeaky clean. The natural essential oils develop their beneficial aromas even better in warm water.
You can take this soap with you on hikes and use it when you bathe in lakes. You can use it on every part of your body, and it's 100% biodegradable. We don't let anything touch your skin that can't touch nature too.
After hair washing, follow up with a lightly acidic conditioning rinse to leave hair silky smooth! Don't have Hair Rinse? Use diluted apple cider vinegar or lemon juice!
Avoid getting natural soap with no chemical additives in your eyes. In case of contact with eyes, rinse with clean water.
Ingredients
Sucrose (Cane Sugar*‡), Vitis Vinifera Juice (White Grape Juice *), Potassium Cocoate (Saponified Coconut Oil*‡), Potassium Palm Kernelate (Saponified Palm Kernel Oil *‡), Potassium Olivate (Saponified Olive Oil *‡), Potassium Hempate (Saponified Hemp Oil *), Potassium Jojobate (Saponified Jojoba Oil *), Glycerin,* Acacia Concinna Fruit Powder (Shikakai Powder*), Citric Acid, Tocopherol (Vitamin E)
* Certified Organic Ingredients
‡ Certified Fair Trade Ingredients
◊ from Pure Essential Oils
Made in USA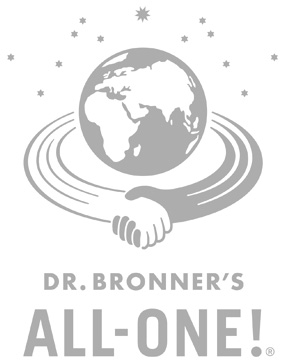 Product Details
Data sheet
RECYCLABLE

YES

SPECIFICATION

BIO

HEIGHT

8,5 cm

DIAMETER

3.5cm (60ml) - 5cm (240ml)

VOLUME

60 ml ou 240 ml

ORIGIN

U.S.A
verified reviews(3)
Anonymous customer published the 02/07/2021 following an order made on 28/06/2021
ça mousse bien et se rince très facilement 👍
Anonymous customer published the 04/02/2021 following an order made on 27/01/2021
Sent très bon et mousse généreuse