18-IN-1 PURE-CASTILE SOAP Tea Tree - made in USA
Dr. Bronner's liquid soap is more than just soap, it's dozens of uses: face, body, hair, food, dishes, laundry, cleaning, animals ...
Biodegradable, in a 100% recycled bottle a very concentrated formula which makes a few drops are enough. Made in USA
Description
18-IN-1 PURE-CASTILE SOAP Tea Tree - made in USA
Soft as a baby's bottom!
Developed with the sensitivity of baby skin in mind, this soap is a loyal companion for anybody whose skin needs extra care. That's why we haven't included essential oils for fragrance, but have added a particularly high proportion of pure organic olive oil to our standard composition of organic coconut, olive, palm kernel, hemp, and jojoba oils. That makes Baby Mild natural soap ideal for people with allergies and ultra sensitive skin. Because we don't use any chemical additives, you should avoid getting this pure soap in your eyes.
Bronner's classic 18-in-1 Castile soap formula is simple and ecological, based on old world quality and expertise, yielding soaps unlike any you have ever used. A combination of organic extra virgin coconut, jojoba, and hemp oils, together with pure essential oils, creates a unique soap that cleans effectively without being abrasive and produces a velvety lather that leaves the skin silky-smooth and refreshed. Our 18-in-1 natural soap is a versatile product without synthetic preservatives, petrochemicals, synthetic foaming agents or thickeners packaged in a 100% post-consumer recycled bottle. Our soaps are certified to the USDA National Organic Program.
Dr. Bronner's has been certified Fair Trade for all major raw materials (representing over 95% of annual agricultural volume) by the respected Swiss Certifier IMO. Our commitment to social justice, environmental sustainability and progressive business practices is part of the company's mission to put into practice the principles that inform the philosophy printed on the company's iconic soap labels written by founder Emanuel Bronner. With Dr. Bronner's you can help every day to make the world a little better. "We are All-One or None".
Put 2–3 drops into your hand, and foam gently. Enjoy the velvety lather and then rinse off thoroughly. Because we only use the purest, most natural ingredients in our soap, your skin will be squeaky clean.
Add 2 tablespoons of our natural soap to your bathwater for a fragrant bath additive. The natural essential oils release even more of their soothing aromas in warm water. You can take this soap with you on hikes and use it when you bathe in lakes. You can use it on every part of your body, and it's 100% biodegradable. We don't let anything touch your skin that can't touch nature too.
Ingredients
Aqua, Potassium Cocoate (Saponified Co¬conut Oil*‡), Potassium Palm Kernelate (Saponified Palm Kernel Oil*‡), Potassium Olivate (Saponified Olive Oil*‡), Glycerin*, Citrus Aurantium Dulcis (Orange) Peel Oil*, Potassium Hempate (Saponified Hemp Oil*), Potassium Jo¬jobate (Saponified Jojoba Oil*), Citrus Limon (Lemon) Peel Oil*, Citrus Aurantifolia (Lime) Oil*, Citric Acid, Tocopherol (Vitamin E), Citral◊, Limonene◊, Linalool◊
* Certified Organic Ingredients     ‡ Certified Fair Trade Ingredients     ◊ From Pure Essential Oils
Made in USA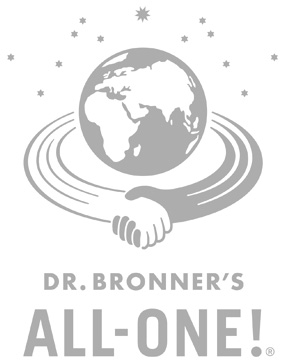 Product Details
Data sheet
RECYCLABLE

YES

SPECIFICATION

BIO

HEIGHT

8,5 cm

DIAMETER

3.5cm (60ml) - 5cm (240ml)

VOLUME

60 ml ou 240 ml

ORIGIN

U.S.A